Looking at an electronic board, you can see many small components placed with small "drops" of bright metal.
You might think it is not so difficult for a machine to put those small devices in place and solder them.
But this is not entirely true.
Sophisticated technologies and special systems are necessaries to place components, to solder them, to test them and so on.
Considering all these operations, the soldering phase is far from being simple.
First of all there is the "heat":  energy to be managed with competence to melt the soldering alloy without damaging any element.
And then there is the "time": the operation must be quick, but not too much. Not slow for sure.
It is also mandatory the initial preparation of all the parts to be joined with special metal soldering alloys.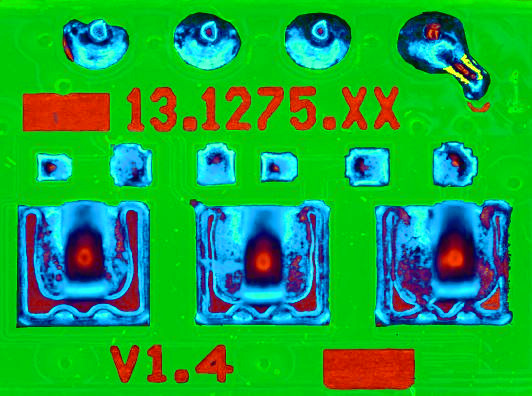 "Soldering" means to find the right balance among mechanics, chemistry, energy and time.
In Sinergo we have this awareness: for each specific request of our Customers we develop and use the most suitable technique for this delicate operation.
We can count on our machines and robots equipped with blue and infrared laser sources, hot iron tools, electromagnetic field generators, pulse current generators, mechanical vibration ultrasonic welders ……
To get the best from all these technologies we must use sophisticated automations, often equipped with machine vision systems to drive robots or with sensors monitoring distances, forces, torque,...
But it is not enough to choose the right tools and use them at their best.
It is important to monitor movements and processes "live" too, especially the soldering phase, by the use of proper instruments.
For this reason, our machines often deploy "in line" 2D and 3D dimensional measurement and shape controls.
As well as other sensors, measuring temperature, time, flows, gas or vacuum, mechanical positioning, reading of numbers, codes, colors, shapes, profiles, etc.
In our equipment "4.0 industry ready" all the collected data can be saved, managed, processed and compared with tables, specifications, rules and productivity thresholds, and expected quality ones.
Summarizing, soldering a small joint is a very sophisticated operation but if dealt with proper tools and knowledge it can become a very simple task.